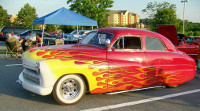 Cruise-ins are held every 2nd Saturday of the month for FREE in Frederick, MD at the Westview Promenade in the back of mall by movie entrance from 6:00pm until 9:30 PM or so.. (Take Rte 85 towards Buckystown, turn right on Crestwood Dr. then turn left behind mall).
Cruise-Ins are open to anyone and any vehicle that came make it and are FREE.
You Have a car or vehicle that you love to show off. Bring to the Golden Gears Cruise-In for FREE.
At the October Cruise-Ins we will have our annual Toys for Tots collection



Located off I-270 At Exit 31B / Buckeystown Pike (Rt 85) at Crestwood Blvd. Frederick, MD 21704
www.ShopWestview.com
2016 Cruise-Ins:
July 9

Aug 13
Sept 10
Toys for Tots
Oct 8
Oct 22
DJ - Music
50 - 50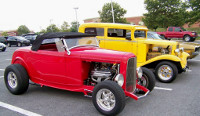 More Pictures
First CruiseIn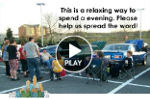 Click Here